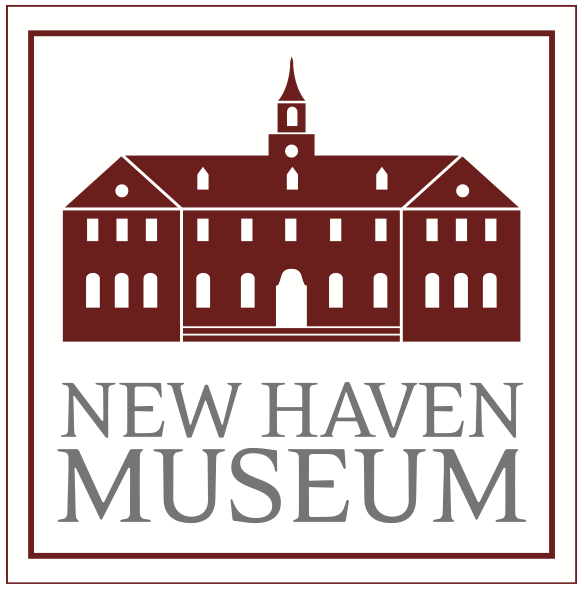 Contact:
Margaret Anne Tockarshewsky, Executive Director, New Haven Museum
203-562-4183, ext. 120, matockarshewsky@newhavenmuseum.org
Julie Winkel, Media Specialist,
203-815-0800, jwinkel@live.com
Saving America's Cities:
Ed Logue, New Haven and Beyond
New Haven, Conn. (April 9, 2021)—May is Historic Preservation Month, and what better time to analyze the urban renewal of New Haven during the 1950s and 1960s? Lizabeth Cohen, the Howard Mumford Jones Professor of American Studies at Harvard University and author of the award-winning "Saving America's Cities: Ed Logue and the Struggle to Renew Urban America in the Suburban Age," will deconstruct this complex topic during a virtual lecture, "Saving America's Cities: Ed Logue, New Haven and Beyond," on Wednesday, May 12, 2021, at 6 p.m. Hosted by the New Haven Museum, the event will be cosponsored by The New Haven Preservation Trust. Register here.
The media sponsor for "Saving America's Cities: Ed Logue, New Haven and Beyond" is Connecticut Explored, which will feature an article written by Cohen on the same topic in the Summer, 2021 issue. For more information visit www.ctexplored.org.
Today, with our appreciation for charming old buildings and historic preservation, one might well ask, "What were these urban renewers thinking?" Cohen explains that while in hindsight we now understand that the urban renewal of the 1950s to 1970s was deeply flawed, the ideals and aspirations by New Haven leaders of the era need to be understood in the context of their times. Did they get anything right?
Cohen will discuss the life work of Edward J. Logue, who began his career in urban redevelopment with the election of New Haven Mayor Richard Lee in 1953. Logue moved on to Boston in the 1960s and then led innovative organizations in New York at the state level and in the South Bronx during the 1970s and 1980s. Cohen will analyze the evolution in Logue's thinking and actions and in how he handled resistance and accommodation from communities, as he and many others struggled with the challenge of revitalizing cities during the suburban boom following World War Two.
The newly elected Mayor Lee promised to renew a deteriorating New Haven. Factories were closing, downtown retail was stagnating, and middle-class residents and retailers were heading to the burgeoning suburbs. These departures, and the continued loss of property-tax revenue due to Yale's ever-expanding footprint, were fueling growing discontent among those remaining behind, who resented how the city's property tax rates kept climbing simply to sustain existing services.
Cohen will discuss Logue and Lee's efforts to beat the suburbs at their own game in the two decades prior to federal legislation protecting historic structures. She will parse New Haven's massive Church Street and Long Wharf projects, the hits and misses of the city's integration of modern design, and Logue's later years, during which he learned to preserve more of a city's historic fabric and to negotiate more successfully with neighborhood groups.
Taking stock of the redevelopment of New Haven is crucial, Cohen says. "Amid the challenges facing cities today in the realms of racial justice, public health, economic viability, and urban reliance, it is more important than ever that we understand the history of efforts—successful and failed—to keep American cities vital."
About Lizabeth Cohen
Lizabeth Cohen is the Howard Mumford Jones Professor of American Studies and a University Distinguished Service Professor in the Department of History at Harvard University. From 2011-18 she was the dean of the Radcliffe Institute for Advanced Study. Her books include "Saving America's Cities: Ed Logue and the Struggle to Renew Urban America in the Suburban Age," which recently won the 2020 Bancroft Prize in American History; "Making a New Deal: Industrial Workers in Chicago, 1919-1939," also winner of the Bancroft Prize and a finalist for the Pulitzer Prize; and "A Consumers' Republic: The Politics of Mass Consumption in Postwar America." She is also co-author with David Kennedy and Margaret O'Mara of the popular U.S. History textbook, "The American Pageant." Her writings have appeared in many edited volumes, academic journals, and popular venues, including The Atlantic, New York Times, the Washington Post, and the American Prospect. Cohen has been a fellow of the Guggenheim Foundation, the National Endowment for the Humanities, the American Council of Learned Societies, and the Radcliffe Institute for Advanced Study. She is an elected member of the American Academy of Arts and Sciences. She was the Harold Vyvyan Harmsworth Professor of American History at Oxford and former president of the Urban History Association. Previously she served in the history departments at Carnegie Mellon University and New York University. She received her Ph.D. from the University of California, Berkeley and her A.B. from Princeton University.
About New Haven Preservation Trust
Since its founding in 1961, the New Haven PreservationTrust has played a key role in the preservation and restoration of the New Haven Free Public Library, the New Haven Post Office and Federal Building, New Haven City Hall, the John Davies Mansion, Union Station, and countless private residences and commercial buildings throughout the city. Through advocacy, distribution of information, historic research, tours, and private consultations, the Trust continues to be New Haven's advocate for the centuries-old architectural heritage that defines our city. Its regular activities include advice for homeowners, engagement with developers and architects, print and online publications, and tours, talks, and workshops. For more information visit www.nhpt.org.
About Connecticut Explored
Connecticut Explored is the magazine of Connecticut history, celebrating its 20th anniversary in 2022. It co-produces Grating the Nutmeg, the podcast of Connecticut history, with state historian Walt Woodward, and publishes social studies resources about Connecticut for grades K – 12. Visit CTExplored.org.
About the New Haven Museum
The New Haven Museum has been collecting, preserving and interpreting the history and heritage of Greater New Haven since its inception as the New Haven Colony Historical Society in 1862. Located in downtown New Haven at 114 Whitney Avenue, the Museum brings more than 375 years of New Haven history to life through its collections, exhibitions, programs and outreach. As a designated Blue Star Museum, the New Haven Museum offers the nation's active-duty military personnel and their families, including National Guard and Reserve, free admission from Memorial Day through Labor Day. For more information visit www.newhavenmuseum.org or Facebook.com/NewHavenMuseum or call 203-562-4183.