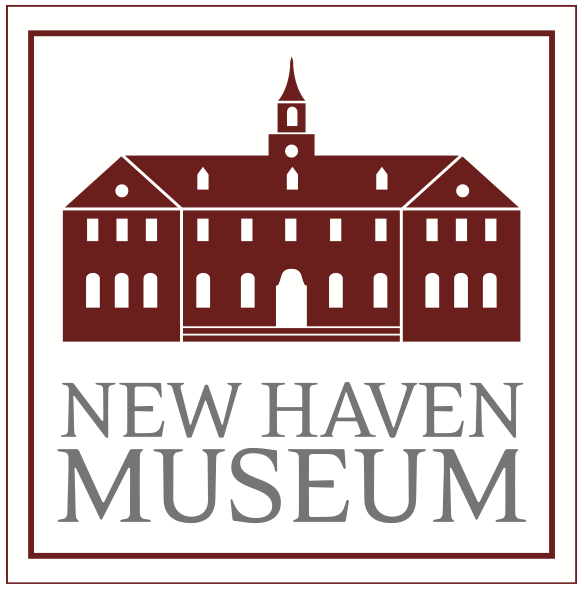 Contact:
Margaret Anne Tockarshewsky, Executive Director, New Haven Museum
203-562-4183, ext. 20, matockarshewsky@newhavenmuseum.org
Julie Winkel, Publicist
(860) 203-815-0800, jwinkel@live.com
History Mysteries with Nick Bellantoni at PMH
New Haven, Conn. (July 27, 2021)—Former state archeologist Nick Bellantoni (Connecticut's "Indiana Jones") will discuss "history mysteries" within Connecticut historical family mausolea during a lecture, "And So the Tomb Remained," on Sunday, August 29, 2021, at 2 p.m. at the New Haven Museum's Pardee-Morris House. Admission is free. Attend in person or register here to attend virtually.
Based on his newest book of the same title, Bellantoni's lecture will highlight some of the burial chambers he investigated in his tenure as the state archaeologist. He'll also note the historical significance of Grove Street Cemetery and the New Haven Green Burying Ground as examples of changes in mortuary practices from the 17th to the 19th centuries.
Bellantoni will discuss some of the burial chambers he entered for purposes of contemporary restoration projects, criminal vandalism and, sometimes even at the request of families wishing forensic identification of "lost" ancestors.
Stone and brick tombs were repositories for the physical remains of many of Connecticut's wealthiest and influential families. "And So The Tomb Remains" tells the stories of Bellantoni's investigations into five 18th/19th century family tombs: the sepulchers of Squire Elisha Pitkin, Center Cemetery, East Hartford; Gershom Bulkeley, Ancient Burying Ground, Colchester; Samuel and Martha Huntington, Norwichtown Cemetery, Norwich; Henry Chauncey, Indian Hill Cemetery, Middletown; and Edwin D. Morgan, Cedar Hill Cemetery, Hartford. In all of these cases, he assisted in identifying and restoring human skeletal remains to their original burial placements when vandalized through occult rituals or contributed to the identification of unrecorded burials during restoration projects.
Each investigation delves into family histories and genealogies, as well as archaeological and forensic sciences that helped identify the entombed and is told in a personal, storytelling approach. Written in essay form, each investigation highlights differing aspects of research in mortuary architecture and cemetery landscaping, public health, restoration efforts, crime scene investigations, and occult activities.
These five case studies began either as "history mysteries" or as crime scene investigations. Since historic tombs were occupied by social and economic elites, forensic studies provide an opportunity to investigate the health and life stress pathologies of the wealthiest citizens in Connecticut's historic past, while offering comparisons to the wellbeing of lower socio-economic populations.
About Nick Bellantoni
Bellantoni serves as the emeritus state archaeologist with the Connecticut State Museum of Natural History at the University of Connecticut (UConn). He received his doctorate in anthropology from UConn in 1987 and was shortly thereafter appointed state archaeologist. He also serves as an adjunct associate research professor in the Department of Anthropology at UConn and is interim president of the Archaeological Society of Connecticut and a former president of the National Association of State Archeologists.
About the Pardee-Morris House
Located at 325 Lighthouse Road, in New Haven, the Pardee-Morris House dates from about 1780, and is listed on the State and National Registers of Historic Places. Built by Amos Morris around 1750, the house was burned by the British during their raid on New Haven in 1779 and rebuilt and expanded by the Morris family. In 1918, William S. Pardee, a descendant of the Morris family, willed the property to the New Haven Colony Historical Society, today the New Haven Museum. For a complete list of summer events at the Pardee-Morris House, visit: http://newhavenmuseum.org/visit/pardee-morris-house/ 
For New Haven Museum's event calendar: http://newhavenmuseum.org/visit/events-calendar/ 
Sign up for e-blasts at info@newhavenmuseum.org
About the New Haven Museum
The New Haven Museum, founded in 1862 as the New Haven Colony Historical Society, is located in downtown New Haven at 114 Whitney Avenue. The Museum collects, preserves and interprets the history and heritage of Greater New Haven and through its collections, exhibitions, programs and outreach brings more than 375 years of the Elm City's history to life. For more information visit www.newhavenmuseum.org or facebook.com/NewHavenMuseum or call 203-562-4183.