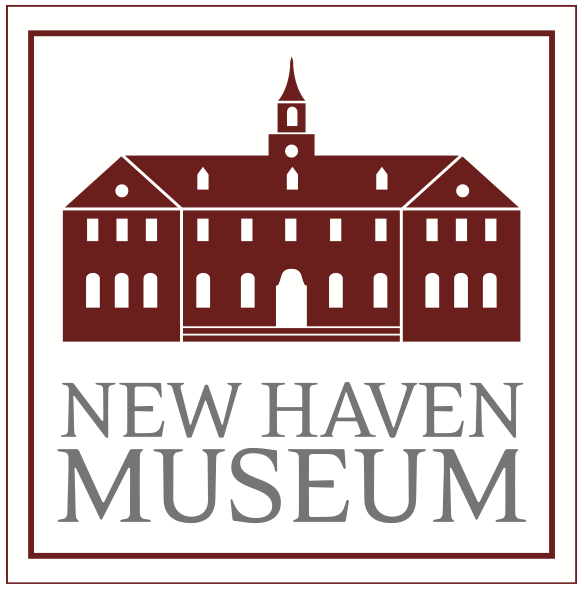 Contact:
Margaret Anne Tockarshewsky, Executive Director, New Haven Museum
203-562-4183, ext. 20, matockarshewsky@newhavenmuseum.org
Julie Winkel, Media Specialist
203-815-0800, jwinkel@live.com
The Sacrifices Made in Benedict Arnold's March to Quebec:
Lecture at the New Haven Museum
New Haven, Conn. (September 7, 2021)— Just five years before Benedict Arnold would be denounced as a traitor, the Revolutionary War leader from New Haven was renowned for his "bravery, determination and patriotic fever." In September 1775, Arnold led an ill-fated expedition from Massachusetts to Quebec—an attempt to create a 14th colony and deprive the British of their North American base of operations. Author and historian Stephen Darley will detail the grueling journey during a New Haven Museum presentation, "New Haven Men on the March to Quebec," on Thursday, October 14, 2021, at 6 p.m. via Zoom. Register to attend here.
Darley's lecture will be based on his book: "Voices Waiting to be Heard: Nineteen Eyewitness Accounts of Arnold's 1775 March to Quebec," in which are compiled 13 unknown journals and 6 pension applications written amidst the untamed wilderness of Maine and Canada, their New Year's Eve assault on Quebec, and subsequent imprisonment. The work completes Darley's four-part series on the Northern Revolutionary Army from 1775 to 1777.
Lengthy eyewitness accounts of events in the Revolutionary War are rare, Darley notes. The personal narratives he collected highlight the extreme hardships and difficulties each writer experienced—from bad weather and inaccurate maps to leaky boats ruining the gunpowder, and near starvation—the sorts of details that enable the contemporary public to appreciate the sacrifices made by the march's participants.
Darley's presentation will include three New Haven men who marched to Quebec, including Samuel Barney, who was born in New Haven and buried in Grove Street Cemetery. Barney's journal, which Darley discovered in the New Haven Museum's Whitney Library in 2009, contains Barney's personal story and details on other members of his company. "I could not believe I was holding in my hands a journal from 1775," Darley says. "I felt a true sense of honor." He adds that many may be surprised that the Whitney Library preserves and offers such a wealth of historic treasure to the public.
Darley will also discuss the journal of Eleazer Oswald, Benedict Arnold's secretary and assistant on the expedition, who was born in England and came to New Haven in the early 1770's. Oswald was a friend to Benedict Arnold and was in the 2nd Governor's Footguard which Arnold commanded. He also commanded the advanced group of soldiers in the assault on Quebec. His life after the expedition included involvement in the French Revolution
Finally, of course, Darley will detail Benedict Arnold, who lived in New Haven for approximately 10 years prior to the Revolutionary War (New Haven Museum has Arnold's drug-store sign on view). Darley will discuss Arnold's life and the leadership that he exhibited as the head of an expedition through the unknown wilderness of northern Maine and southern Canada.
About Stephen Darley
Stephen Darley was born in northern Utah and attended Utah State University. He graduated from George Washington University School of Law and served two years in the U.S. Army. He was owner of a real estate development and construction company in the New Haven area for almost 40 years. He is a member of the New Haven Museum, the North Haven Historical Society, and the Connecticut Society of Genealogists.
His 40-year interest in the history of the American Revolution and Benedict Arnold led to his extensive research on Arnold, and his role as moderator of the Benedict Arnold e-group from 2000 to 2008. He has also written articles on the Revolutionary War and Benedict Arnold for historical and genealogical magazines and articles on the history of the far west.
Darley's first book "The Last of the Great Swashbucklers: A Bio-bibliography of Rafael Sabatini," was co-authored with Jesse Knight. The other titles in his four-book series on the Northern Revolutionary Army from 1775 to 1777 are: "Voices from a Wilderness Expedition: The Journals and Men of Benedict Arnold's Expedition to Quebec in 1775," "The Battle of Valcour Island: The Participants and Vessels of Benedict Arnold's 1776 Defense of Lake Champlain," and "Call to Arms: The Patriot Militia in the 1777 British Raid on Danbury, Connecticut."
About the New Haven Museum
The New Haven Museum, founded in 1862 as the New Haven Colony Historical Society, is located in downtown New Haven at 114 Whitney Avenue. The Museum collects, preserves and interprets the history and heritage of Greater New Haven and through its collections, exhibitions, programs and outreach brings more than 375 years of the Elm City's history to life. For more information visit www.newhavenmuseum.org or facebook.com/NewHavenMuseum or call 203-562-4183.