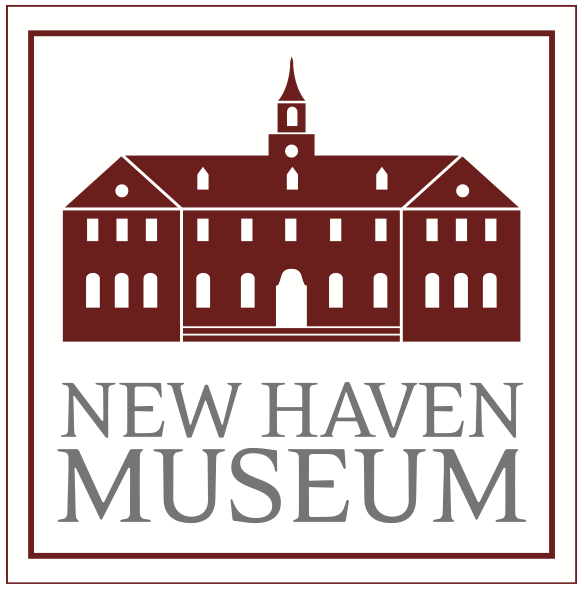 Contact:
Margaret Anne Tockarshewsky, Executive Director, New Haven Museum
203-562-4183, ext. 20, matockarshewsky@newhavenmuseum.org
Julie Winkel, Media Specialist
203-815-0800, jwinkel@live.com
Tiny Treasure Trove: 
Virtual Tour of Levy Dolls' House at New Haven Museum
New Haven, Conn. (October 25, 2021)—Eliza de Sola Mendes became enamored of doll houses and miniatures at the age of five, but it was a chance encounter with John Noble, a leading expert on toys and dolls and the founding curator of the toy collection of the Museum of the City of New York, that became a pivotal moment in her eventual career path. De Sola Mendes, a renowned decorative-arts scholar who specializes in antique doll houses and miniatures, will share her expertise during a virtual "tour" of the Levy Dolls' House in the New Haven Museum (NHM), during a Zoom presentation, "The Dolls' House Decorator: Mrs. Levy and her Victorian House" on Wednesday, November 17, 2021 at 6 p.m. Register to attend the lecture here. To view the exhibit in person purchase tickets here.
De Sola Mendes has worked in various positions at the Cooper-Hewitt, Smithsonian Design Museum, The Metropolitan Museum of Art, and The Whitney Museum of American Art, among others, and merged her experience in both large and small antiques to develop an international following and create a niche role as a "dollhouse detective."
"Each house is its own full story," de Sola Mendes says. She examines each one she encounters professionally with a flashlight, scrutinizing every nook and cranny, noting the various layers that determine provenance, age, and how the house transformed over the years. "Doll houses are an excellent way to see how people lived in the past," She adds. "Cities and towns change, buildings come and go, but doll houses are often intact and are great time capsules."
When she first spied the Levy Dolls' House in the NHM rotunda, de Sola Mendes was enchanted by the house and its contents—482 objects—including a music-box piano which plays "The Stars and Stripes Forever," a hand-crank wall telephone, a cast-iron stove with a rare "lifter" to pull out the grates, and tiny original paintings, including one of East Rock in New Haven.
The Levy Dolls' House was handcrafted in the late 1800s. According to Levy family stories, the house was a gift for Hilda Putziger Levy, of Hamden, Connecticut, from her sister, Sylvia Putziger. Levy was deeply involved in the New Haven art community. She was active in local art groups including Creative Arts Workshop and the New Haven Paint & Clay Club.
While Levy's children, Sally and Joshua, were allowed to play with the house, it was clearly their mother's lifelong passion—she continually added miniatures, rearranged, and decorated the spaces. The house appears today as it did in the Levy home in the mid to late 20th century. The family donated the house to the New Haven Museum in 1994.
De Sola Mendes notes that Levy viewed her doll house with the eyes of a decorator, constantly "improving" the house with different wallpapers and details. Though most of the furnishings are 19th century and likely original to the house, Levy added 20th-century miniatures and dolls, and objects specific to Connecticut.
De Sola Mendes has written a visitor's guide, children's guide, and children's game cards to accompany the exhibition, which she says is well timed with an international resurgence of interest in the field of doll house and miniature collecting due to pandemic-related "nesting."
De Sola Mendes credits her father—who stayed up all night before her fifth birthday to put together her first doll house—for sparking her interest in the field. Several years later, as she and her mother examined a miniature table and chairs in an antique shop on Madison Avenue, in New York City, they were invited by John Noble to visit the vast toy collection in the attic of the Museum of the City of New York. "We went through box after box of their incredible collection," she says. "I was too young to fully understand what I was seeing, but I later realized that my lifetime passion was kindled by one of the most important early curators in the field."
Some of the earliest furnishings in the Levy Victorian house include 19th-century pieces from Germany made by Gebruder Schneegas, Erhard & Sohne, Rock & Graner and Gerhard Sohlke, including two rare fire-tool stands attributed to the English firm of Evans & Cartright. Additional pieces were added over the years by Levy, including an elegant dining-room set made by the Lynnfield Company in the 1950s.
The dolls in the house reflect several periods from the Victorian era to the mid-20th century, and include a rare, joined-twin porcelain German c.1850-1920 "Frozen Charlotte," named after an American folk ballad about a young girl who froze on the way to a ball because she would not put blankets over her elegant dress while riding in a sleigh.
About Eliza de Sola Mendes
De Sola Mendes is an independent decorative-arts scholar who has worked in museums in the United States and abroad as a curator and registrar, as well as in auction houses, with a specialty in antique doll houses and miniatures. She has presented numerous lectures on doll houses including: "A History of the Victorian Dolls' House: Living Large in a Small Home." She is the author of "Dolls, Doll Houses and Toys at The Lyman Allyn Museum," and numerous articles for publications including "Doll House Miniatures Magazine," where she wrote, "Lost and Found: Excavating Miniature History." Since 2015 she has been writing museum exhibition and book reviews for The Decorative Arts Society Newsletter, including a review of "Small Stories: At Home in a Dolls' House" which visited the National Buildings Museum in Washington, DC. from the Victoria & Albert Museum of Childhood in London. She is currently working on additional lectures, and a book related to the history of American doll houses. She has been a collector since childhood of dolls, doll houses, and miniatures.
About the New Haven Museum
The New Haven Museum, founded in 1862 as the New Haven Colony Historical Society, is in downtown New Haven at 114 Whitney Avenue. The Museum collects, preserves and interprets the history and heritage of Greater New Haven and through its collections, exhibitions, programs and outreach brings more than 375 years of the Elm City's history to life. For more information visit www.newhavenmuseum.org or facebook.com/NewHavenMuseum or call 203-562-4183.