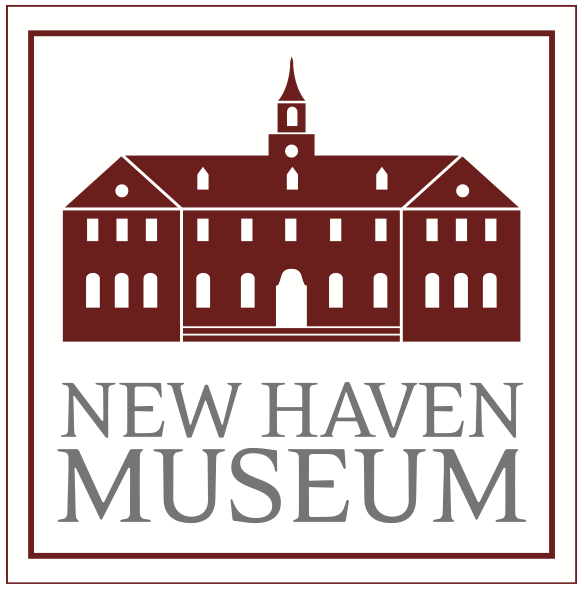 Contact:
Margaret Anne Tockarshewsky, Executive Director, New Haven Museum
203-562-4183, ext. 120, matockarshewsky@newhavenmuseum.org
Julie Winkel, Media Specialist
203-815-0800, jwinkel@live.com
New Wishing Tree & Tiger Animation Programming for Lunarfest at New Haven Museum
New Haven, Conn. (January 28, 2022)— New Haven Museum (NHM) will ring in the Year of the Tiger during a month-long celebration of Lunarfest 2022 with the Yale-China Association. This year NHM will host Tai Chi and Qigong, an animation project, and an exciting new hands-on exhibit created by the Eli Whitney Museum & Workshop. All Lunarfest activities are free and open to the public.
The public is invited to add their wishes for the new year to a stylized "wishing tree" that will be in the rotunda of the museum during regular public hours February 16 through 25, 2022. The NHM wishing tree is based on the Lam Tseun wishing trees which are a large part of Chinese New Year festivities in Hong Kong. Every year, hundreds of people gather to toss red ribbons up into the wishing trees with hopes that they will stick and their wishes for good fortune will come true in the coming year.
NHM Lunarfest Activities
Aiping Tai Chi Celebrates the Water Tiger ▪︎ Sat, Feb 5 | 2:00-2:45 p.m.  
Did you know that each year in the Chinese Zodiac is represented not only by one of 12 animals but also by one of five elements? This is the year of the Water Tiger. In this kid-friendly program, Shifu Shirley Chock, owner of Aiping Tai Chi, will give a visual presentation of the Five Elements theory and teach some fun Tiger Qigong movements to celebrate the Year of the Water Tiger. Hosted by the New Haven Museum. Register here.
Tai Chi and Qigong Demonstrations by Aiping Tai Chi ▪︎ Sat, Feb 12 | 2:00-2:45p.m.
Aiping Tai Chi celebrates the Lunar New Year with a demonstration of traditional Chinese 养生 (yang sheng) health cultivation activities. Tai Chi has been practiced for hundreds of years and Qigong exercises for thousands. Aiping Tai Chi's instructors and students will demonstrate different routines and invite the audience at home to join in a mini class. Hosted by the New Haven Museum. Register here.
NHM will also offer tiger-animation kits created by Eli Whitney Museum & Workshop, available during NHM's regular public hours February 16 through 25, 2022. The public is invited to choose a kit and create a four-frame animation. Animation kits are also available at the New Haven Free Public Libraries.
Lunarfest promotes cross-cultural awareness and understanding by embracing community collaborations and is the largest celebration of Lunar New Year and Chinese culture in Connecticut. Other events include a Lunarfest community mural, art, Chinese opera, panel discission, food, movie, theatre, and more. To view the full schedule or register for events visit: www.yalechina.org/lunarfest-schedule.
Lunarfest 2022 is sponsored by the Arts Council of Greater New Haven, City of New Haven Cultural Affairs Department, Community Foundation for Greater New Haven, CT Humanities, International Association of New Haven, New Haven Museum, Yale Office of Diversity & Inclusion, and the Yale-China Association.
About Yale-China Association
The Yale-China Association bridges American and Chinese cultures by creating lasting, transformative partnerships and experiences in education, health, and the arts. Founded in 1901 by graduates of Yale University, Yale-China believes in global citizens who have experienced daily life and language, friendships, professional cooperation and insights in a very different culture—as a way to discover commonality and respect for people who seem different from ourselves.
About the New Haven Museum
The New Haven Museum has been collecting, preserving, and interpreting the history and heritage of Greater New Haven since its inception as the New Haven Colony Historical Society in 1862. Located in downtown New Haven at 114 Whitney Avenue, the Museum brings more than 375 years of New Haven history to life through its collections, exhibitions, programs and outreach. As a designated Blue Star Museum, the New Haven Museum offers the nation's active-duty military personnel and their families, including National Guard and Reserve, free admission from Memorial Day through Labor Day. For more information visit www.newhavenmuseum.org and @NewHavenMuseum or call 203-562-4183.