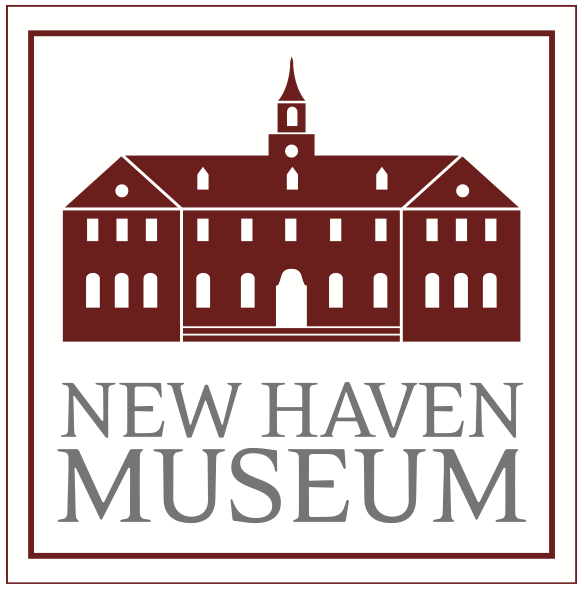 Contact:
Margaret Anne Tockarshewsky, Executive Director, New Haven Museum
203-562-4183, ext. 20, matockarshewsky@newhavenmuseum.org
Julie Winkel, Media Specialist
203-815-0800, jwinkel@live.com
–
The Suburb Within: Donald Grant Mitchell, Edgewood, and the Greening of New Haven
New Haven, Conn. (March 31, 2022)— As part of the Elm City's celebration of the 200th birth anniversary of author Donald Grant Mitchell (April 22, 1822), the New Haven Museum (NHM) will host a virtual lecture during Preservation Month, "The Suburb Within: Donald Grant Mitchell, Edgewood, and the Greening of New Haven," with historian Jay Gitlin, on Thursday, May 5, 2022, at 6 p.m. Register here. See the complete lineup of talks and tours planned to commemorate this remarkable man at: donaldgrantmitchell.com.
A gentleman farmer and man of letters, Mitchell was one of the country's most celebrated authors in his day—but not in ours. His romantic idylls and descriptions of picturesque landscapes are no longer in vogue, but he can fairly be described as New Haven's own Henry David Thoreau. He also worked with the city's parks commission and was instrumental in the design of East Rock Park, Fort Hale, and Bay View Park. The Donald G. Mitchell Memorial Library is one of the many tributes to him in the Westville section of New Haven.
Gitlin will discuss the life, literary output, and local legacy of Mitchell, whose pen name was Ik Marvel. Gitlin will follow Mitchell's journey from a semi-rural boyhood in Norwich, Connecticut, to a successful career at Yale University (Class of 1841), to early celebrity with the publication of "Reveries of a Bachelor," in 1850. Emily Dickinson wrote to a friend and proclaimed it to be one of her favorite books.
At different times, Mitchell worked in New York City as an editor, commuting to and from Connecticut. As his literary career developed, Mitchell tired of the travel. He placed an ad in the newspaper: "Wanted—A farm, of not less than one hundred acres, and within three hours of the city….," and eventually found an ideal plot of land near New Haven—where college memories drew him. He named his farmhouse "Edgewood," and proceeded to develop the property's potential, ultimately opening up what is today, Edgewood Avenue, in 1863. Edgewood would become a local version of Walden Pond, and later Edgewood Park.
Mitchell also served as a member of the advisory council of the Yale Art School and as an advisor to the Parks Commission of New Haven, helping to develop plans for a new park system.
Wanting to maintain the rural values of his Connecticut youth but live within commuting distance to both New Haven and New York, Mitchell wrote for the sentimental nature lover in every urban dweller, theorizing the suburban desire to have it all. As he once wrote, [I wish to] "sit in my library…and watch the growing corn undulating in the western wind," avoiding "the New York extravagance" in order to have "the tranquil quietude which comes from a happy home where trees and flowers befriend us."
About Jay Gitlin
Jay Gitlin is senior lecturer in history at Yale University. He has taught courses on the American West, Québec and Canada, Native American history, suburbanization, popular music, and the history of shopping. He is currently teaching "Ports, Cities, and Empires" and "Yale and America." His book, "The Bourgeois Frontier: French Towns, French Traders, and American Expansion," received the 2010 Alf Andrew Heggoy Prize for the best book in French colonial history. His recent books include "Country Acres and Cul-de-Sacs" on the rebranding of Connecticut from 1938 to 1952, and "French St. Louis: Landscape, Contexts, and Legacy." A pianist, bandleader, and member of the American Federation of Musicians since the age of 13, he continues to play gigs on a regular basis. He has been an on-camera commentator and consultant for television shows on the History Channel and Connecticut Public Television, including "Suburbia: The Good Life in Connecticut," which was nominated for a regional Emmy.
About the New Haven Museum
The New Haven Museum, founded in 1862 as the New Haven Colony Historical Society, is in downtown New Haven at 114 Whitney Avenue. The Museum collects, preserves and interprets the history and heritage of Greater New Haven and through its collections, exhibitions, programs and outreach brings more than 375 years of the Elm City's history to life. For more information visit www.newhavenmuseum.org or facebook.com/NewHavenMuseum or call 203-562-4183.