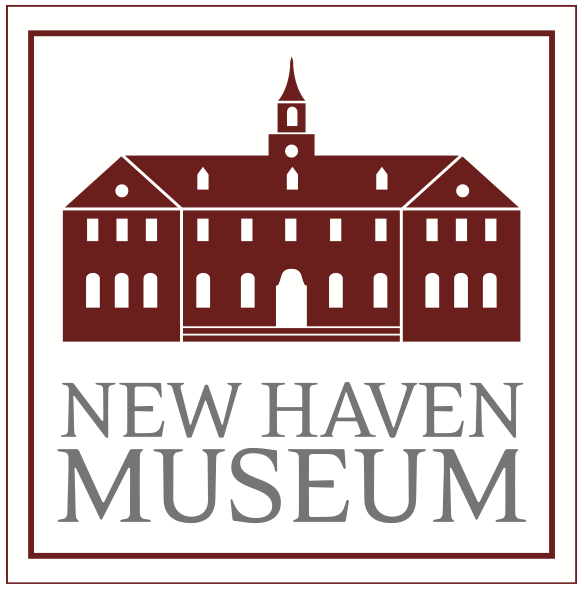 Contact:
Margaret Anne Tockarshewsky, Executive Director, New Haven Museum
203-562-4183, ext. 20, matockarshewsky@newhavenmuseum.org
Julie Winkel, Media Specialist,
203-815-0800, jwinkel@live.com         
– 
A River Speaks Documentary at the Pardee-Morris House
New Haven, Conn. (May 6, 2022)— From its beginnings as a trickle in the suburbs, and as it wends its way through the Elm City to Long Island Sound, the Mill River tells a story of humanity's complex relationship with nature. According to freelance writer and filmmaker Steve Hamm it also serves as a warning. "We are polluting and killing living things in the Mill River, the harbor, and, ultimately, the Sound," he says. The New Haven Museum will host a free screening of Hamm's documentary film, "A River Speaks," which follows the Mill River from beginning to end, at the Pardee-Morris House (PMH) on Sunday, June 26, at 1 p.m.
In what might be described as the ultimate COVID project, Hamm created "A River Speaks" after joining Pivot Projects, a global group of problem solvers who meet virtually to help the world pivot to a more sustainable path. "The documentary emerged from a group discussion on how to awaken people to the damage we are doing to nature and ourselves," says Hamm. "I chose rivers as a documentary topic because most people in the world have a river or stream near them, and even though people love them they don't treat rivers well."
An embedded journalist in the Pivot Projects initiative, Hamm ultimately wrote a book about the group's journey, "The Pivot: Addressing Global Problems Through Local Action," which will be available for signing after the screening. Following the film, he will invite guests to ask questions or comment on how we can do better in protecting nature.
"We love our rivers," says Hamm, "but not nearly enough." He adds that despite efforts such as the Clean Water Act, communities still pollute rivers with industrial waste, sewage, fertilizer, herbicides, insecticides, and trash. "When we kill our rivers, we kill ourselves," he says. He explains that on rainy days, the Mill River, West River, and the Quinnipiac River are polluted from end to end because of poorly functioning septic systems throughout the suburbs and dog waste that isn't disposed of properly. He adds that lawn fertilizers wash into the rivers, causing, among other things, algae blooms that draw oxygen from the water and kill animals and plants in the harbors.
The Museum thanks its community partners: WSHU 91.1 FM, The Howard Gilman Foundation, and Alder Salvatore E. DeCola for supporting the 2022 summer season.
About Steve Hamm
Steve Hamm is a freelance writer and documentary filmmaker based in New Haven. He writes about information technology, business, medical science, health, and the environment. His most recent book is "The Pivot: Addressing Global Problems Through Local Action." His community-building documentaries have focused on immigration, policing, the opioid crisis, nature and oyster fishing. He is one of the leaders of a new initiative, Reimagining New Haven in the Era of Climate Change.
About Pivot Projects 
Pivot Projects is a global, all-volunteer, collaboration launched at the beginning of the COVID-19 crisis with the goal of helping society and communities become more sustainable and resilient.
About the Pardee-Morris House
Located at 325 Lighthouse Road, in New Haven, the Pardee-Morris House dates from about 1780, and is listed on the State and National Register of Historic Places. Built by Amos Morris around 1750, the house was burned by the British during their raid on New Haven in 1779, and rebuilt and expanded by the Morris family. In 1918, William S. Pardee, a descendant of the Morris family, willed the property to the New Haven Colony Historical Society, today the New Haven Museum. For a complete list of summer events at the Pardee-Morris House, visit: http://newhavenmuseum.org/visit/pardee-morris-house/ For New Haven Museum's event calendar: http://newhavenmuseum.org/visit/events-calendar/ Sign up for e-blasts at info@newhavenmuseum.org.
About the New Haven Museum
The New Haven Museum, founded in 1862 as the New Haven Colony Historical Society, is located in downtown New Haven at 114 Whitney Avenue. The Museum collects, preserves and interprets the history and heritage of Greater New Haven and through its collections, exhibitions, programs and outreach brings more than 375 years of the Elm City's history to life. For more information visit www.newhavenmuseum.org or facebook.com/NewHavenMuseum or call 203-562-4183.