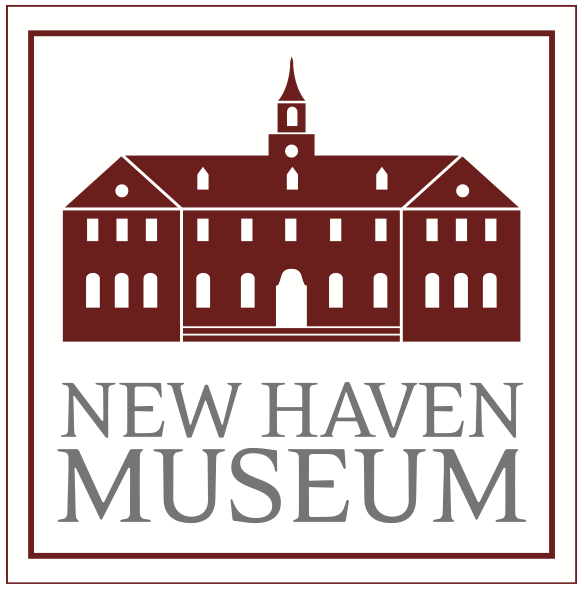 Contact:
Margaret Anne Tockarshewsky, Executive Director, New Haven Museum
203-562-4183, ext. 20, matockarshewsky@newhavenmuseum.org
Julie Winkel, Media Specialist,
203-815-0800, jwinkel@live.com
– 
'A Wolf Named Elvis' Opens PMH Summer Season
New Haven, Conn. (May 19, 2022)—A harbinger of summer on the Connecticut coastline, the annual opening of the historic Pardee-Morris House (PMH) will take place on Sunday, June 5, 2022, at noon. A flag-raising and commemorative ceremony by colonial reenactors from the 5th Connecticut Regiment will be held at 1 p.m., followed by a reading and discussion with Colleen Marie Olinski, author of the children's book, "A Wolf Named Elvis" at 2 p.m. The historic house will be open for free tours from noon to 4 p.m.
"A Wolf Named Elvis" was written to help children learn to self-regulate the many big feelings they have been experiencing during the Coronavirus pandemic. Olinski notes that the book empowers children and their adults to explore what creative actions bring them healing. It continues to support readers in "feeling their feelings, flipping their scripts, and finding their own unique magic."
Olinski says that "A Wolf Named Elvis" was a journey from wanting to support and empower kids to having to figure out how to write and publish a children's picture book with no prior experience. In addition to a reading of her work, Olinski will discuss:
How she came up with the idea for the book and why she felt it was needed.
How she decided on self-publishing.
The process of working remotely with an illustrator in Singapore.
How she built a community around the book.
How she engaged children during the creative process, and used their feedback along the way.
The 2022 PMH season offers a wide range of musical genres, insightful presentations, and fitness workshops. For a complete list of events and the history of PMH click here.
The New Haven Museum thanks its community partners: WSHU 91.1 FM, The Howard Gilman Foundation, and Alder Salvatore E. DeCola for supporting the 2022 summer season.
About Colleen Olinski
Olinski is a TEDx speaker, author, educator, and mother who has worked with children of all ages in various settings for the past two decades. She holds a bachelor's degree in communications and a master's degree in education and is a former commercial radio on-air personality. Her passion for education and touching the lives of children began while working as a residential counselor for at-risk adolescents. In addition, she has served as an elementary educator and taught preschool at a play-based, Yale University affiliated early learning center. A former board member for the National Association for the Education of Young Children, Olinski is an advocate for all children and has a deep respect for childhood. As a content creator for Luuaplay.com, she teaches parents, caregivers, and teachers to bring more purposeful play into their busy schedules.
About the Pardee-Morris House
Located at 325 Lighthouse Road, in New Haven, the Pardee-Morris House dates from about 1780, and is listed on the State and National Register of Historic Places. Built by Amos Morris around 1750, the house was burned by the British during their raid on New Haven in 1779 and rebuilt and expanded by the Morris family. In 1918, William S. Pardee, a descendant of the Morris family, willed the property to the New Haven Colony Historical Society, today the New Haven Museum. For a complete list of summer events at the Pardee-Morris House, visit: http://newhavenmuseum.org/visit/pardee-morris-house/ For New Haven Museum's event calendar: http://newhavenmuseum.org/visit/events-calendar/ Sign up for e-blasts at info@newhavenmuseum.org.
About the New Haven Museum
The New Haven Museum, founded in 1862 as the New Haven Colony Historical Society, is located in downtown New Haven at 114 Whitney Avenue. The Museum collects, preserves and interprets the history and heritage of Greater New Haven and through its collections, exhibitions, programs, and outreach brings more than 375 years of the Elm City's history to life. For more information visitwww.newhavenmuseum.org or facebook.com/NewHavenMuseum or call 203-562-4183.