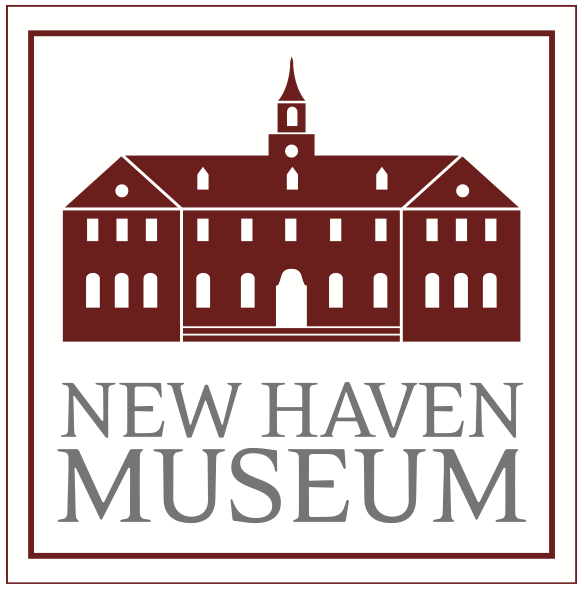 Contact:
Margaret Anne Tockarshewsky, Executive Director, New Haven Museum
203-562-4183, ext. 120, matockarshewsky@newhavenmuseum.org
Julie Winkel, Media Specialist,
203-815-0800, jwinkel@live.com
–
New Haven Museum to Receive Transformative Gift
Through The Community Foundation for Greater New Haven
New Haven, Conn. (June 16, 2022) – The New Haven Museum (NHM) is one of four organizations in New Haven included in a $35 million bequest to The Community Foundation for Greater New Haven (The Foundation), the largest grant maker and permanent endowment in its 20-town service area in south central Connecticut, from the estate of New Haven native James (Jim) Dana English. The bequest is the largest outright gift ever received by The Foundation and establishes the James D. English Fund, a permanent endowment that will provide annual support to four area nonprofits with which the English family was very involved and/or was a founding member: Clifford Beers Community Care Center (10%), Neighborhood Music School (10%), New Haven Symphony Orchestra (40%), and New Haven Museum (40%).
Katharine Mace Learned, President of the NHM Board of Directors, notes the historic nature of Mr. English's bequest. "This is a truly transformative gift," she says. "Not only will it build upon the strong foundation set by generations of his family; it will allow us to grow and connect in ways not possible before, ensuring that the New Haven Museum remains a vibrant center for exploring the people, places, events, and ideas that shape and define the Elm City."
"Mr. English was a cherished honorary director-in-permanency and an ardent supporter of the Museum and its mission," says NHM Executive Director Margaret Anne Tockarshewsky. "For more than a decade, he was also a dedicated volunteer in the Museum's Whitney Library, where he used his background in library science to index the entire Dana scrapbook collection and make it more accessible to researchers by providing, with his brother Richard, requisite funds to digitize the collection."
NHM has long been focused on elevating the stories and voices of women and historically underrepresented communities and making collections, programs, outreach, and research more accessible. Mr. English's gift will allow the Museum to expand and enhance the different ways it creates access to the history, resources, culture, and experiences of New Haven for all of its residents and visitors. "So much of Jim English's life was devoted to the arts and ensuring access so others may participate." Tockarshewsky says. "Going forward, we intend to honor his dedication to that worthy goal." She explains that as his health declined, Mr. English found access to those things he loved most very challenging. "I know he would be pleased that his gift will be used to eliminate barriers to participation and learning—whether you live across the street or across the globe—and to open dialogues with community residents that will result in greater collaboration and co-creation in programs, exhibitions, and outreach, and significant representation in the Museum's collections."
About James D. English
James D. English (d. February 3, 2021) was born in New Haven on March 15, 1932, the first son of Philip H. and Katharine D. English and brother of Richard. Jim grew up and was educated in New Haven at Foote School and Hopkins School and later graduated from Choate School in 1950 and Yale University in 1954. He worked locally as a librarian at Quinnipiac College and is remembered for attending many local concerts. He was a resident of New Haven and surrounding area throughout his life.
Jim English's great-grandfather, James Edward English (1812-1890) launched the family tradition of civic leadership and set the stage for his descendants' remarkable philanthropy through his extraordinary success as a businessperson, property owner and investor as New Haven grew in the 19th Century. He served in the U.S. House of Representatives and the U.S. Senate and served two terms as Connecticut Governor. As a member of Congress, he broke from his party to cast an important vote in favor of the Thirteenth Amendment to the U.S. Constitution, which abolished slavery.
James Edward English's heir, his son Henry Fowler English (1851-1947), established the English family as leading local philanthropists. He played central roles in the establishment of the New Haven Colony Historical Society (now the New Haven Museum), the New Haven Symphony Orchestra and the New Haven Parks Commission.
Henry's second son Philip Henry English (1893 – 1985) was a World War I veteran who returned from France to work in the family's New Haven Clock Company until its closure in 1956. Like his father and brother, Philip served on the Board of Park Commissioners for nearly 25 years. He also served on the City Board of Education, Board of Library Commissioners, Board of Airport Commissioners, and the Proprietors Committee for the New Haven Green. He served as president of the Quinnipiac Council of the Boy Scouts of America. Philip married Katharine Dana and they had two sons, Richard and James.
Katharine Dana English (1896 – 1986) was the daughter of Arnold Guyot Dana (1862 – 1947), who was known for preserving Sleeping Giant State Park. Katharine was both civically minded and musical; she was a gifted cellist who performed with the New Haven Symphony Orchestra. Katharine served as president of the board of directors of the Neighborhood Music School and the New Haven Colony Historical Society. She was also the director of the local YWCA from 1922 – 1945 working with teenaged girls.
Richard L. English (1935 – 2011), Jim English's younger brother, continued the family's philanthropic legacy by giving his time, talents and treasure. He too loved music and was interested in the study and preservation of birds. Until his death, he had been the longest standing member of the New Haven Bird Club, serving as its president in the 1960s. He was also a member of the CT Ornithology Association's Rare Records Committee. Richard established two permanent designated funds at The Foundation upon his death supporting three of the same nonprofits as his brother Jim: New Haven Symphony Orchestra, the New Haven Museum and the Neighborhood Music School; the fourth beneficiary is the Connecticut Yankee Council, Inc. Boy Scouts of America. The second fund established by Richard supports the New Haven Bird Club.
About The Community Foundation for Greater New Haven
The Community Foundation for Greater New Haven in Connecticut is one of the oldest and largest community foundations in the U.S. and was established in 1928 as the permanent charitable endowment for New Haven and its surrounding communities of: Ansonia, Bethany, Branford, Cheshire, Derby, East Haven, Guilford, Hamden, Madison, Milford, North Branford, North Haven, Orange, Oxford, Seymour, Shelton, Wallingford, West Haven, and Woodbridge. In 2020, The Foundation began implementing a 5-year strategic plan and enacted new mission and vision statements toward expanding opportunity and equity in Greater New Haven. In 2021, it launched Stepping Forward, a $26 million commitment to addressing the impact of COVID-19 and advancing racial equity. The Foundation's mission is to inspire, support, inform, listen to and collaborate with the people and organizations of Greater New Haven to build an ever more connected, inclusive, equitable and philanthropic community.
For more than three generations, generous local donors have built The Community Foundation's endowment by establishing permanent funds or making gifts to existing funds that distribute grants to a broad variety of issues and organizations. These donors, past and present, make their gifts to ensure that programs and causes that matter most to them will be supported today and forever. As of December 31, 2021, The Foundation's assets were valued at more than $871 million after distributing more than $35 million in grants and distributions into the community. For more information about The Foundation visit www.cfgnh.org or follow @cfgnh on facebook and twitter.
About the New Haven Museum
The New Haven Museum has been collecting, preserving, and interpreting the history and heritage of Greater New Haven since its inception as the New Haven Colony Historical Society in 1862. Located in downtown New Haven at 114 Whitney Avenue, the Museum brings more than 375 years of New Haven history to life through its collections, exhibitions, programs and outreach. As a designated Blue Star Museum, the New Haven Museum offers the nation's active-duty military personnel and their families, including National Guard and Reserve, free admission from Memorial Day through Labor Day. For more information visit www.newhavenmuseum.org or @NewHavenMuseum or call 203-562-4183.