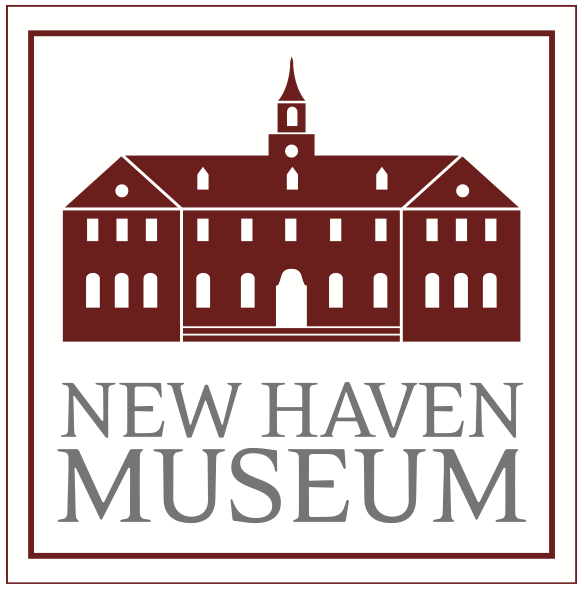 Contact:
Margaret Anne Tockarshewsky, Executive Director, New Haven Museum
203-562-4183, ext. 20, matockarshewsky@newhavenmuseum.org
Julie Winkel, Media Specialist
203-815-0800, jwinkel@live.com
Reveries of a Landscape Designer: 
Donald Grant Mitchell and the Path to the New Haven Park System
New Haven, Conn. (August 11, 2022)— As part of the Elm City's continuing celebration of the 200th birth anniversary of author Donald Grant Mitchell, the New Haven Museum (NHM) will host a virtual lecture, "Reveries of a Landscape Designer: Donald Grant Mitchell and the Path to the New Haven Park System," with landscape designer Leslie Martino, on Thursday, September 8, 2022, at 6 p.m. Register here. See the complete lineup of talks and tours planned to commemorate this remarkable man at: https://donaldgrantmitchell.com.  Maps and photo scrapbooks from the Donald Grant Mitchell Collection will be on view in the Whitney Library on Saturday, September 10, 2022, from 12-5 p.m. 
Martino will use images from the New Haven Museum permanent collection to illustrate the talents, interests, and accomplishments of Donald Grant Mitchell (1822-1908) that led to his selection as designer of New Haven parks. Mitchell's travels, his work as a writer, editor, lecturer, map maker, architect and landscape designer, and his advocacy for the arts and creating a harmonious relationship between home and nature, all propelled him toward the role of park designer. Martino will also explore the urban-park movement in New Haven during the late 19th century.
Martino explains that when New Haven was ready to address the need for parkland, due to its rapidly increasing population density and becoming an increasingly developed and industrialized city, the park commission engaged Mitchell to create parks throughout New Haven, including East Rock Park, Fort Hale, and Bay View Park. These green spaces provided improved sanitary conditions, recreation, and an opportunity for democratic socialization.
Martino's aim is to help the public understand what a complex, interesting, creative, and talented man Mitchell was, and instill an appreciation for Mitchell's landscape design contributions to the city of New Haven.
Regarding her own passion for Mitchell's work, Martino explains that while driving to and from the Hopkins School for years for her son's baseball games, she drove by the Mitchell home on Forest Road—stuck in the middle of a residential development, architecturally interesting, and out of scale with the neighborhood—and wondered about the house's history. In a conversation with Hopkins School archivist Thom Peters, Martino mentioned her background and that she was looking for a good local research project. Peters encouraged her to explore the landscape-design work of the previous owner of the land they were sitting on, Donald Grant Mitchell, a once-renowned literary figure who was also responsible for the founding of New Haven parks. Martino was immediately intrigued. Why had she never heard of him? What had he written? Why was he selected to design parks for New Haven if he was a novelist? Who was this man and what was the significance of his work? Thus began her research.
A gentleman farmer and man of letters, Mitchell, who wrote under the pen name Ik Marvel, was also one of the country's most celebrated authors in his day. The Donald G. Mitchell Memorial Library is one of the many tributes to him in the Westville section of New Haven.
About Leslie Martino
Much like Mitchell, Martino's career path has been both circuitous and novel. After graduating from Georgetown University and stints with Dow Jones & Co., Inc. and The New York Times Magazine Group, Martino took time to start a family. Following her passion for garden design and history and all things horticultural, she completed graduate-level certificate studies at Harvard University's Landscape Institute in Landscape Design and Landscape History. She is a landscape designer with Natureworks Horticultural Services in Northford, Connecticut. She has also served as chair of the Connecticut Chapter of the National Garden Club's Landscape Study School and is a regular lecturer with the program, and a speaker for other organizations on topics including various aspects of horticulture, landscape design and landscape history. She recently was the keynote speaker at the Federated Garden Clubs of Connecticut, Inc.'s Annual Meeting discussing Frederick Law Olmsted, his park designs, design principles and relevance today. She is also a floral design instructor, National Garden Club master-level flower-show judge and an award-winning floral designer. In her spare time Leslie can be found in her shoreline garden or visiting gardens both far and wide.
About the New Haven Museum
The New Haven Museum, founded in 1862 as the New Haven Colony Historical Society, is in downtown New Haven at 114 Whitney Avenue. The Museum collects, preserves and interprets the history and heritage of Greater New Haven and through its collections, exhibitions, programs and outreach brings more than 375 years of the Elm City's history to life. For more information visit www.newhavenmuseum.org or facebook.com/NewHavenMuseum or call 203-562-4183.