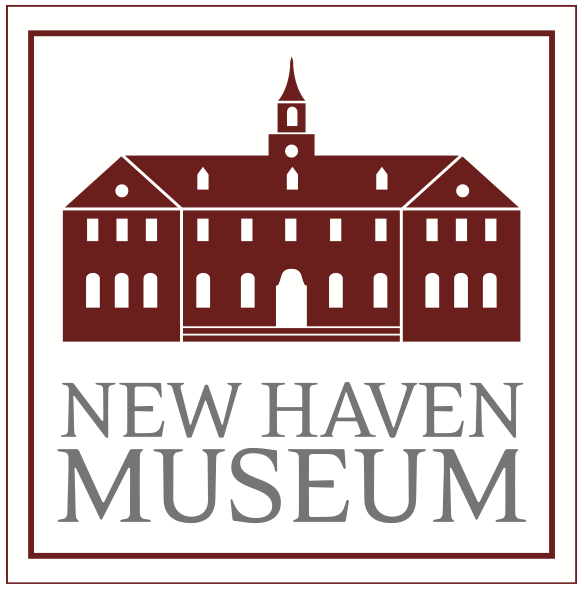 Contact:
Margaret Anne Tockarshewsky, Executive Director, New Haven Museum
203-562-4183, ext. 20, matockarshewsky@newhavenmuseum.org
Julie Winkel, Media Specialist
203-815-0800, jwinkel@live.com
–
Uncovering Their History: African, African American, and
Native American Burials Presentation at NHM
New Haven, Conn. (August 12, 2022)— Sally Cuff bought her own freedom for 100 pounds and was manumitted in 1782. This fragment from the life of a single individual is an infrequent bright spot in a dark chapter of Connecticut history, and one that a team of researchers has worked diligently to bring to light. The New Haven Museum will commemorate Connecticut Freedom Trail Month with a virtual presentation, "Uncovering Their History: African, African American, and Native American Burials in Hartford's Ancient Burying Ground, 1640-1815," by historian, educator, author, and recently named publisher of Connecticut Explored magazine, Dr. Katherine A. Hermes, on Wednesday, September 14, 2022, at 6 p.m. Register here.
A free program in partnership with Friends of Grove Street Cemetery and sponsored by Connecticut Explored, Hermes' lecture will focus on the Uncovering Their History project and the people of color (Native, African, and African American) interred in the Ancient Burying Ground. During her lecture Hermes will highlight some of the remarkable histories that have come to light. She cites the example of the Wangunk medicine man, Doctor Robin, who came from Middletown, perhaps for a court day, and died in Hartford in 1757. It was said he could cure "the King's curse," scrofula, a type of tuberculosis.
A team of experienced researchers joined Hermes to create Uncovering Their History, a resource devoted to the research and remembrance of colonial Hartford's least-visible population, with a website to make the research accessible. "Our goal was to make our findings usable for everyone, from students and scholars to the family genealogist and merely curious, and to honor the lives and deaths of hundreds of people who have no other public marker of their time here." says Hermes.
"Dr. Hermes' work has proven how much can be learned about Black and Native communities from Connecticut's earliest colonial records," says Mary Donohue, assistant publisher of Connecticut Explored, and coordinator for the Ancient Burial Ground Association which commissioned the project. "It's really a pilot program that could serve to inspire other Connecticut burying-ground and cemetery groups to uncover the stories of their earliest Black and Indigenous residents."
Hermes' objective is for people to understand the astonishing complexity of relationships in that era: the incongruities, the injustices, the resiliencies, the humanity, and inhumanity. She says, "Hopefully this is a step in creating a more real and accurate history of Connecticut, one in which the Wangunk, the indigenous people of Hartford, has a more substantial presence, and Hartford's Black community receives the attention it deserves." She will also discuss new research on the women interred in the Ancient Burying Ground, as well as those who had connections with the West Indies.
Hermes became interested in the Uncovering Their History project on seeing a request for proposals from the Ancient Burying Ground Association for someone to write a report on the people of color buried there between 1640 and 1815. No one knew the exact number interred. Hermes had already been working for a couple of decades on the Wangunk, and building genealogies and relationship trees of indigenous people, and had invented a computer program with her Central Connecticut State University students to map those relationships. "I saw the potential to show the connections Hartford's colonial era people of color had and to connect them with their descendants," Hermes says. She adds, "This work doesn't stand alone. It builds on the work of many historians–academic, public, and independent–that expands the history of the state and makes it richer."
Uncovering Their History will be highlighted in the "20 for 20" anniversary edition of Connecticut Explored magazine.Donohue explains, "To mark its 20th anniversary Connecticut Explored is celebrating not just itself but individuals and groups who are making history matter." The goal was to choose individuals or groups who are telling Connecticut stories with a new perspective, with 20 honorees chosen for inclusion in the fall, 2022 issue of the magazine, the podcast "Grating the Nutmeg," and public programs.
Uncovering Their History was funded in part by the Connecticut State Historic Preservation Office of the Department of Economic and Community Development with funds from the Community Investment Act.
About Katherine A. Hermes
Hermes received her A.B. in history from the University of California-Irvine, an M.A. and M.Phil. in history at Yale University, a J.D. from Duke University School of Law, and a Ph.D. in Colonial American history from Yale. She is professor emerita at Central Connecticut State University in the History Department, where she taught courses on Anglo-American legal history and Native Americans of the eastern woodlands and other courses in early America and served as department chair from 2012-2018. She is the co-author with Alexandra Maravel of several articles and book chapters on Native American history in New England and the author of book chapters on native legal history. She is the director of the "Uncovering Their History" project. She is also participating in a National Park Service battlefield interpretation grant with CrisRadio, studying people of color at the Redding Encampment during the Revolutionary War. She is now the publisher and executive director of the magazine of Connecticut history, "Connecticut Explored."
About the New Haven Museum
The New Haven Museum, founded in 1862 as the New Haven Colony Historical Society, is in downtown New Haven at 114 Whitney Avenue. The Museum collects, preserves and interprets the history and heritage of Greater New Haven and through its collections, exhibitions, programs and outreach brings more than 375 years of the Elm City's history to life. For more information visit www.newhavenmuseum.org or facebook.com/NewHavenMuseum or call 203-562-4183.
About Connecticut Explored
Connecticut Explored is the magazine of Connecticut history, celebrating its 20th anniversary in 2022. It co-produces Grating the Nutmeg, the podcast of Connecticut history, with state historian Walt Woodward, and publishes social studies resources about Connecticut for grades K – 12. Visit CTExplored.org.
About the Friends of Grove Street Cemetery
The Friends organization was founded in 1997 in response to growing public interest in the New Haven Burial Ground, better known as the Grove Street Cemetery, as an historic and cultural resource for the community and the nation. Grove Street Cemetery is the oldest incorporated cemetery in the United States, is listed on the National Register of Historic Places and has been designated as a National Historic Landmark.