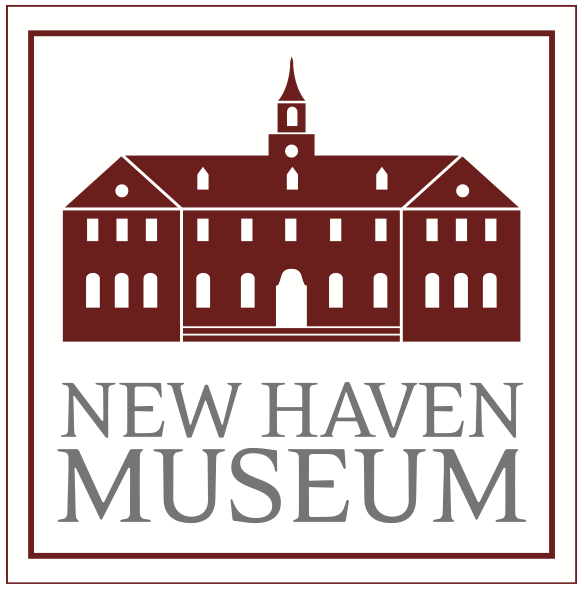 Contact:
Margaret Anne Tockarshewsky, Executive Director, New Haven Museum
203-562-4183, ext. 20, matockarshewsky@newhavenmuseum.org
Julie Winkel, Media Specialist,
203-815-0800, jwinkel@live.com
Remarkable Jewish Women:
First Judith Ann Schiff Women's History Program
New Haven, Conn. (March 2, 2023) – The New Haven Museum (NHM) will offer a look at the lives of several remarkable local Jewish women—Anni Albers, Ellen Ash Peters, Florence Wald—in a Women's History Month talk by Elizabeth Rose, executive director of the Jewish Historical Society of Greater Hartford (JHSGH). The free event, "Trailblazing Jewish Women from New Haven: The First Judith Ann Schiff Women's History Program," will be held on Sunday, March 19, at 2 pm. (snow date: Sunday, April 2, 2023). Organized as the inaugural program held in memory of City Historian Judith Ann Schiff, it will include speakers from the Jewish Historical Society of Greater New Haven (JHSGNH), who will discuss Schiff's life and legacy as a New Haven trailblazer in her own right.
The program is offered in conjunction with the JHSGH's traveling exhibit, "Trailblazer: Connecticut Jewish Women Making History," on view at NHM through March 31, 2023, which highlights the stories of 12 Jewish women from Connecticut who carved their own paths despite untold challenges and obstacles.
Photographs, publications, and objects related to Schiff can be seen in the Community Case in the Museum's rotunda and are from the collection of the JHSGNH. A NHM board member as well as the City Historian, Schiff was a Yale University archivist and a founder of the JHSGNH and the Ethnic Heritage Center.
The event is co-sponsored by the Jewish Historical Society of Greater New Haven (JHSGNH), which plans to make the "Judith Schiff Women's History Program" an annual event. A lifelong New Havener, Schiff was a former NHM Board member, Yale University archivist, and founder of the JHSGNH and the Ethnic Heritage Center.
Seating is limited; the program will be livestreamed and recorded on Facebook Live.
About Judith Ann Schiff
Judith Ann Schiff's passion for history led her to become New Haven's first female City Historian—a volunteer position—and she spent a lifetime avidly documenting and teaching Elm City history. She grew up in the Westville section of New Haven and attended Hillhouse High School. She graduated from Barnard College with a bachelor's degree in American history and received a master's degree in library science from Southern Connecticut State University and a master's degree in history from Columbia University. She founded or co-founded several professional historical organizations, including the Jewish Historical Society of Greater New Haven, the Ethnic Heritage Center of New Haven,and New England Archivists. She served on the boards of the New Haven Museum and Grove Street Cemetery and was heavily involved with the League of Women Voters. In 1981, she contributed a chapter on social history to "New Haven: An Illustrated History." In 1987, she received the Elm Ivy Award for contributing to "increased understanding and cooperation between Yale and the City of New Haven," and the Yale Medal in 2020.
About the Jewish Historical Society of New Haven
The Jewish Historical Society of Greater New Haven (JHSGNH) collects synagogue, cemetery, and organizational records, genealogical material, personal papers, scrapbooks, serials, yearbooks, books, objects, photographs, and other audiovisual materials, especially oral histories. Established in 1976, our mission is to preserve and share archival materials, as well as serve as a research and education center documenting the history of the Greater New Haven Jewish community. Our holdings include collections on most major Jewish organizations in Greater New Haven, the most complete collection of the CT Jewish Ledger (Connecticut's historic Jewish newspaper), and over 300 oral histories. JHSGNH is a member organization of the Ethnic Heritage Center at Southern Connecticut State University.
About the New Haven Museum
The New Haven Museum has been collecting, preserving and interpreting the history and heritage of Greater New Haven since its inception as the New Haven Colony Historical Society in 1862. Located in downtown New Haven at 114 Whitney Avenue, the Museum brings more than 375 years of New Haven history to life through its collections, exhibitions, programs and outreach. As a designated Blue Star Museum, the New Haven Museum offers the nation's active-duty military personnel and their families, including National Guard and Reserve, free admission from Memorial Day through Labor Day. For more information visit www.newhavenmuseum.org or Facebook.com/NewHavenMuseum or call 203-562-4183.