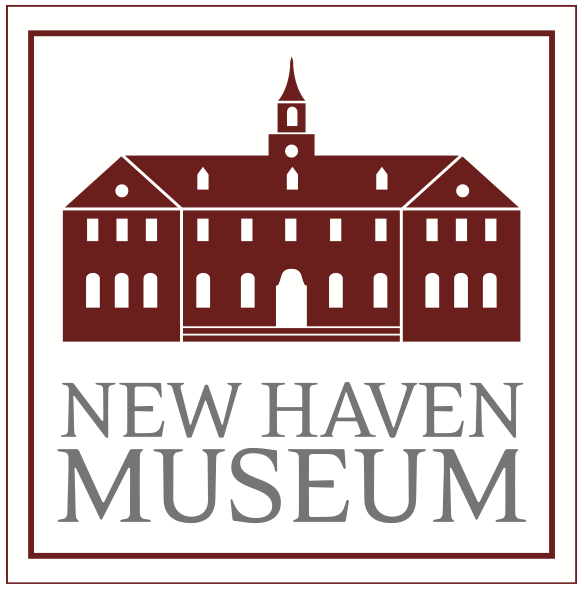 Contact:
Margaret Anne Tockarshewsky, Executive Director, New Haven Museum
203-562-4183, ext. 120, matockarshewsky@newhavenmuseum.org
Julie Winkel, Media Specialist,
203-815-0800, jwinkel@live.com
Highlighting Notable Local Builders at New Haven Museum
New Haven, Conn. (April 14, 2023) – The New Haven Museum will celebrate National Preservation Month with a presentation by co-authors Susan Godshall and Jack Tripp, "The Builder Book: Carpenters, Masons, and Contractors in Historic New Haven," based on their book by the same title. The free event will be on Wednesday, May 3, 2023, at 6 p.m.
Godshall and Tripp will highlight some of the Elm City's historic architecture with biographies and colorful illustrations. The presentation will celebrate the often-unknown men, and one woman, who built houses, commercial and academic buildings, monuments, and other structures in New Haven between 1810 and 1930.
The presentation will give details on the lives and achievements of builders such as Alice T. Washburn, who designed houses in New Haven, Hamden, and Cheshire; Black entrepreneur, builder and engineer, William Lanson; and James Edward English, a carpenter who went on to become Governor of Connecticut.
The project originated with a grant to The New Haven Preservation Trust from the State Historic Preservation Office. Godshall hopes the presentation will help attendees develop curiosity about the buildings they pass every day and become observant of the historic architecture in every New Haven neighborhood.
About Susan Godshall
Godshall is retired as senior vice president of the Greater New Haven Chamber of Commerce where she worked on economic development and state and local government affairs. Previously, she was a program officer at the Community Foundation for Greater New Haven and assistant secretary of the university at Yale University, implementing programs to broaden the University's local partnerships. She served three mayors as deputy corporation counsel for the City of New Haven. She holds degrees from Yale Law School and Yale School of Architecture. She is a long-time board member of the New Haven Preservation Trust.
About Jack Tripp
Tripp is a senior at Yale College at Yale University. His studies focus on English and political science, concentrating on the Romantic poets and political philosophy. In addition to his research for "The Builder Book," he has also spent time writing for the Yale Daily News and The New Journal, serving on the executive board of the Yale Dramatic Association, and working as a president's public service fellow at the Arts Council of Greater New Haven.
About the New Haven Museum
The New Haven Museum has been collecting, preserving and interpreting the history and heritage of Greater New Haven since its inception as the New Haven Colony Historical Society in 1862. Located in downtown New Haven at 114 Whitney Avenue, the Museum brings more than 375 years of New Haven history to life through its collections, exhibitions, programs and outreach. As a designated Blue Star Museum, the New Haven Museum offers the nation's active-duty military personnel and their families, including National Guard and Reserve, free admission from Memorial Day through Labor Day. For more information visit www.newhavenmuseum.org or Facebook.com/NewHavenMuseum or call 203-562-4183.